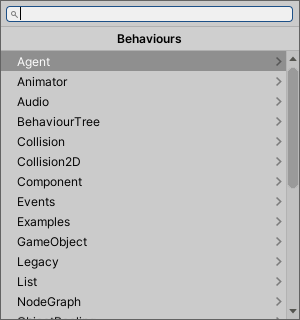 UI description
Search bar

You can search by behaviour name.
Group Name

The group name of the current hierarchy.
Behaviour List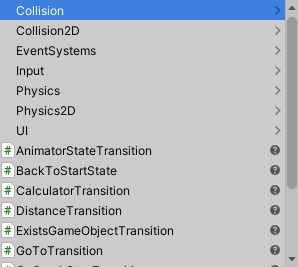 A list of behaviours.
Group

A group of behaviors.
Click to display the list in the group.
Behaviour

This is behaviour. Click to add the behavior to the node.
Help Button

Click the behavior help button to open the reference in your browser.